Tijuana is the largest city in the state of Baja California, in northern Mexico, very close to the U.S. border. In fact this population forms a metropolitan area with the U.S. city of San Diego, formerly part of Mexico, so many tourists arrive there to try to have a little of the atmosphere of the two countries, and of course they can do it at two different airports.
One of them is the Tijuana General Abelardo L. Rodriguez airport, which is international, modern and quite busy, since every year around four million travelers pass through it. The main airlines at this airport are the traditional Mexican airlines Aeromexico and Mexicana, but little by little they have also opened spaces for low cost airlines such as Interjet and Volaris.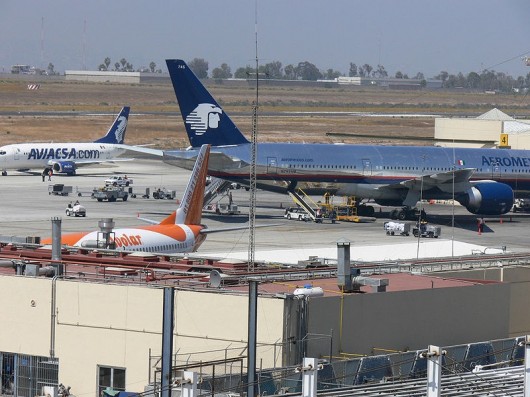 The other airport is San Diego International Airport, also known as Lindbergh Field, which is about five kilometers from downtown San Diego and more than thirty kilometers from Tijuana. This airport is the busiest single runway airport in the United States and the second busiest in the world after Gatwick in London, with approximately six hundred flights carrying 50,000 people every day, reaching close to 18 million passengers annually.
Although the currency in Tijuana is the Mexican Peso, throughout this area the dollar also works, so you can pay in either currency. At these airports it is very easy to take cabs to either city and even buses that take passengers to major destinations in Southern California and Northern Mexico and with proper documentation you can travel between the two without problems.
Photos by y6y6y6,gary j wood.
Cover photo by Ciber Tizoc. Creative Commons license.