The U.S.-Canada Border, which is also called the International Boundary, has an extension of 8,891 kilometers that has several sites worth seeing. In the westernmost part of the main contiguous section of this border, on the coast on the Pacific Ocean, is one of these sites which is called the Peace Arch Park.
This border contrasts with what happens on the southern border, where children are locked in cages and there is no "arc of peace" to receive immigrants seeking to work to provide a better life for their families.
Originally known as Peace Arch Park, it is at the Douglas border intersection where British Columbia Highway 99 and Washington State Interstate 5 meet. This arch was the first of its kind in the world and was dedicated in 1921 to commemorate the lasting peace between the two countries.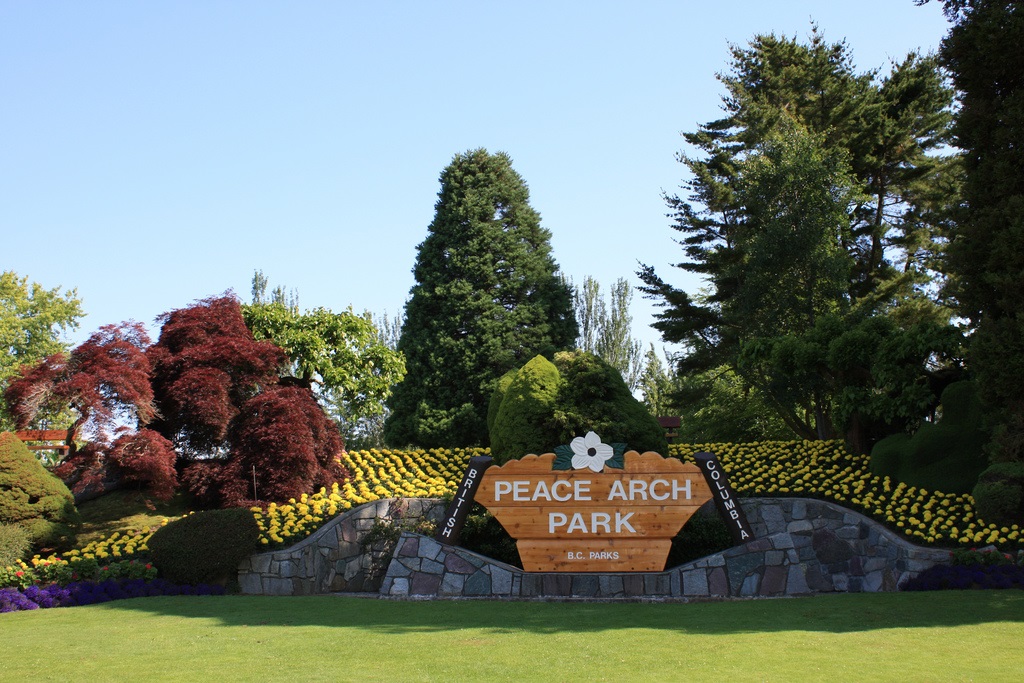 The Peace Arch Park is about twenty acres in size and has gardens and fields that are used every day for the entertainment of the people who live in the surrounding area. The arch is just over twenty meters high and was put up on the one hundredth anniversary of the treaties that resulted from the War of 1812 with Great Britain.
School children from the province of British Columbia and the state of Washington donated money to buy all the fields surrounding the arch and they were converted into a park in 1939. On a visit to this park you can find gardens full of lush plants, well-maintained grassy lawns, and panoramic views of Roberts Point and Vancouver Island.
Every spring these gardens are planted so that in the summer and fall you can see an abundance of color from the many different types of flowers. When you are there you can walk around both sides of the park, but if you want to go to the other country you have to go through passport control. And I recommend you to do entertainment activities such as hiking, picnics and enjoy the facilities for the little ones.
CC. Photos by Chase N., dherrera_96, Abhinaba Basu, Arnold C.