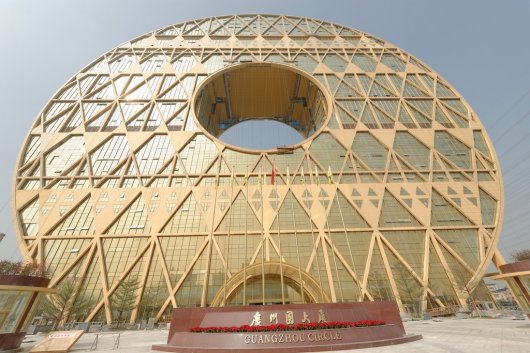 There are some constructions in the world that really surprise for having designs that seem impossible to sustain and that seem to be taken out of the world of dreams. One of these sites is the so-called Guangzhou Circle, which from a distance looks like a donut and seems to be rolling away at any moment.
You can visit this place in Guangzhou, which is the capital and largest city of Canton / Guangdong province in southern China. The city stands out for having a very modern architecture, so buildings of this style seem very much in keeping with the rest of what you can see there.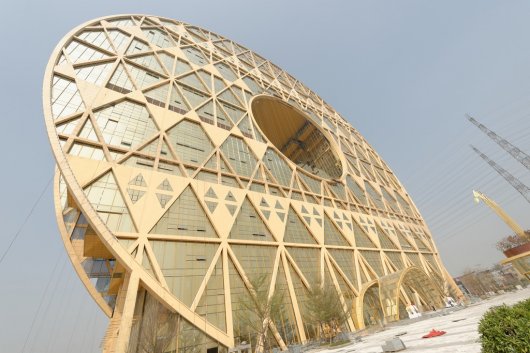 The Guangzhou Circle was designed by Italian architect Joseph di Pasquale, who won the competition to make it and who says he based it on Eastern psychology and perception. The building is 138 meters high, has 33 floors and is the largest circular building in the world, with the unique feature of a hole in the center.
The striking circular-shaped building is part of the southern gateway to the city for people arriving by the new high-speed railway. The designer says he based his design on jade discs, a symbol that belonged to the Chinese dynasty that reigned in this part of the country more than 2,000 years ago.
Today this building is the site of the Guangdong Plastic Stock Exchange, a hotel and several luxury offices. In addition, there are several places for the public such as its surrounding gardens, the small square in front and inside the pit there are restaurants and cafes in a really impressive atmosphere.