The chorros de la Calera are a natural wonder located in the town of Juayúa in the department of Sonsonate in the southwest of El Salvador. These jets are like waterfalls that descend through the mountain until they reach levels where there are some natural pools that are used by locals and tourists during sunny days.
The easiest way to get there is to take a motorcycle cab or one of the popular Tuc Tucs, which for little money take visitors to this natural wonder. But if you are in good physical condition you can also get there walking taking one of the streets following the well-known statue of the Mermaid and on this road tourists can find several stories like the one that says that in one of the bridges every seven years a new river is born that has healing powers.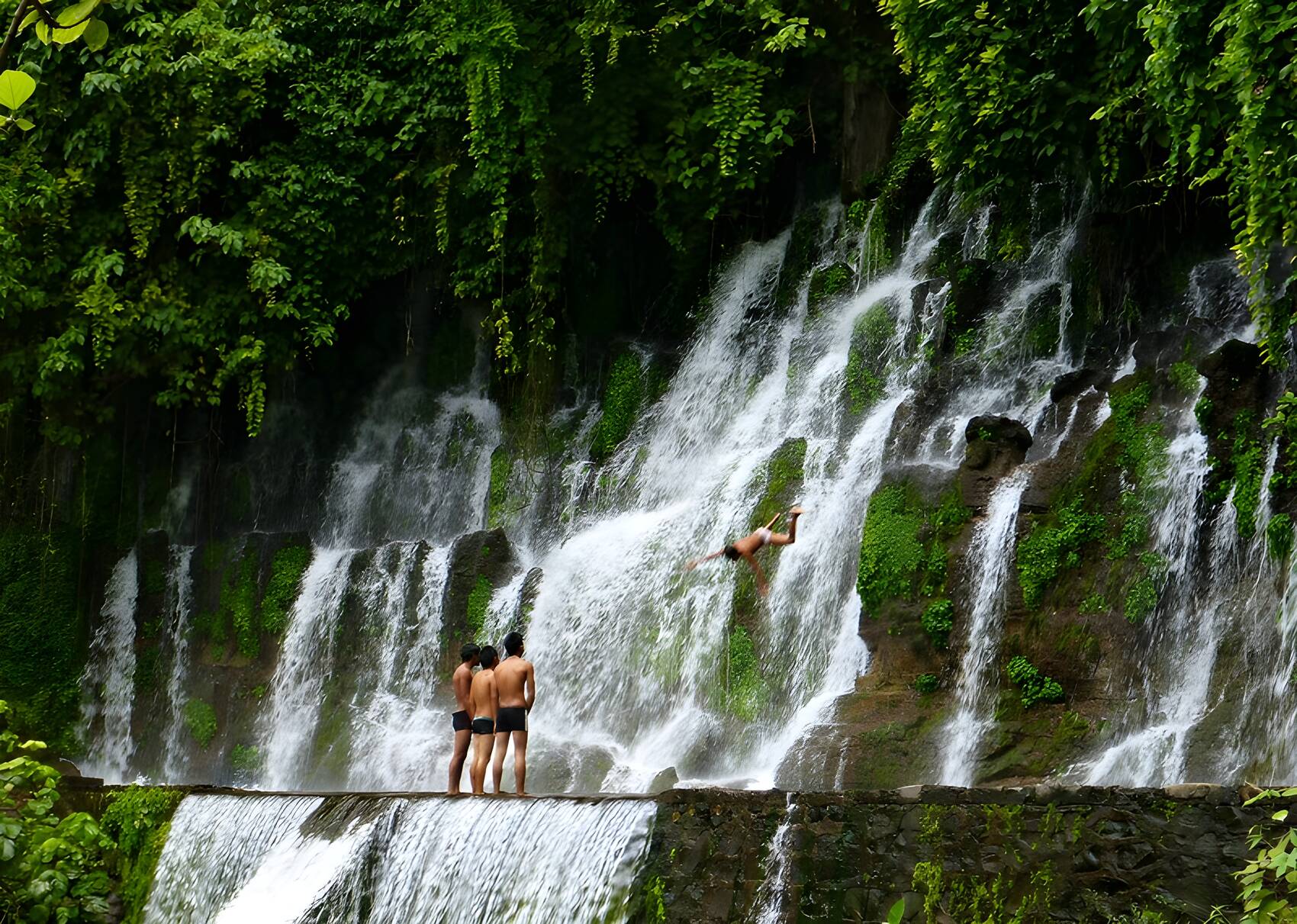 When the path of arrival is ending it is obvious to visitors because they begin to hear the waterfalls of the Chorros de la Calera, especially the first one that is a waterfall with a free fall of one hundred meters, so it makes a lot of noise. From there you must continue walking to see the others, so it is recommended to wear hiking boots, because the road can become a little slippery.
Although the path is a little narrow and sometimes it can be exclusive for the most daring, it offers wonderful spectacles because you can see rock walls covered with tree roots and others that have more subtle but equally attractive waterfalls. This path leads to the other waterfalls that offer natural pools and are highly recommended for both children and adults.
Photos by Andrew Hall and Travicted Photography. Creative Commons license.